Production runs from 1 to 1 million.
Our mission: We are committed to meeting and exceeding customer's expectations through excellent management, superior workmanship and innovation through technology.
Location:Everest Machine>>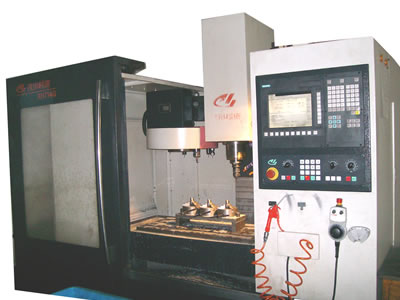 CNC Machining Center XH714G Hanchuan
Description
The 3-axis machine center can product 3D model as 0.002"(0.05mm) dimension accuracies and 0.0005"(0.01mm) positional accuracies, we also can put the additional axis if necessary.
Processing range

X-Axis

Y-Axis

Z-Axis

25.6"

17.72"

19.69"

Spindle Speed

8000rpm

Maximum load capacity

700kgs

Accuracy

0.0005"

Control Impulse

0.02-0.99s

Control System

SIEMENS 802C
Close